A complete digital learning environment that enables personalized learning anytime, anywhere.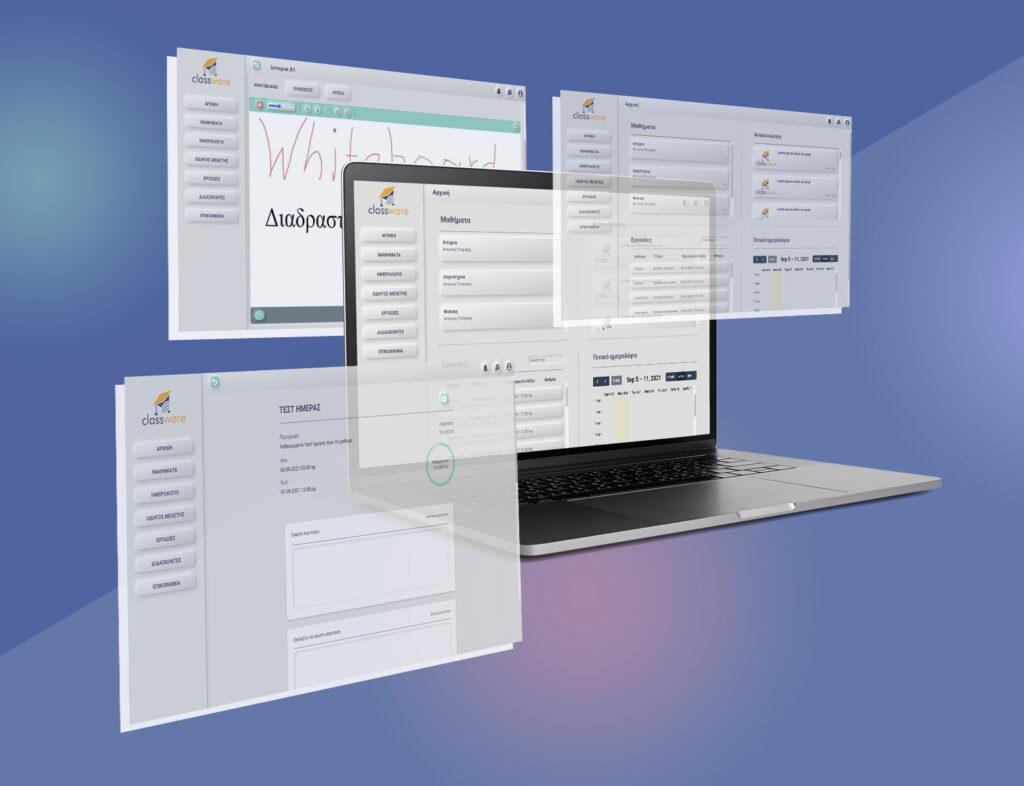 A unique online learning and teaching platform
Lately, learning management technology has changed the face of teaching and learning. With Classware LMS solutions, schools, universities, businesses and government agencies can ensure that all students have the opportunity to reach their full potential.
Inspire a love of learning, foster excellence in education and promote continuous improvement.
CLASSWARE ™ is an Internet-based course management system designed to enable learners and faculty to participate in online courses or to use online materials and activities to complement remote personal learning.
It can be used autonomously with the use of the integrated electronic board and the sharing of educational material or notes but also in combination with interactive whiteboards, sharply increasing the capabilities of the educational unit in capacity to provide both personal and distance education services.
Why our customers choose Classware